Learn Islam. Love Allah. Have fun.
At Islamia Madrasa we strongly believe that our children need to connect back to and discover their religion in a fun, engaging and meaningful way. Learning should never be boring and burdensome for our kids, especially when it comes to learning about our Most Merciful Creator, His Book, His Messenger ﷺ and His Religion. Developing that love, eagerness and engagement at a young age will In sha' Allah stand them in good stead to confidently live the rest of their lives in the best manner.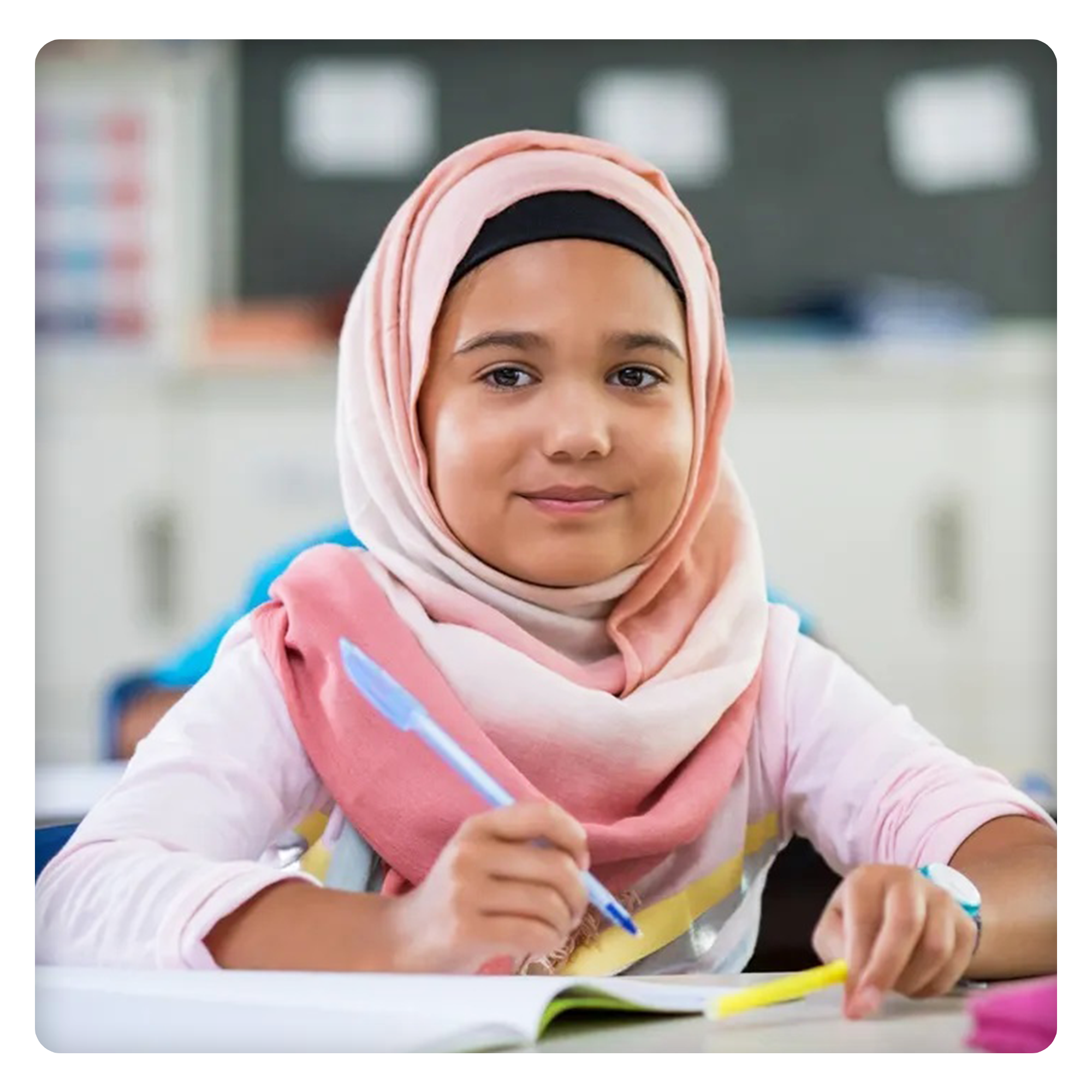 Islamic Education. Character Development. Islamic Values and Identity.
At Islamia Madrasa our students will not only be taught the Quran. Faith, Worship and Spirituality are of course essential at Islamia Madrasa. We aim to foster strong morals coupled with good spiritual well-being in our students, focusing on instilling excellent manners and outstanding character.
Outstanding Teachers. Stimulating Lessons. Online.
Islamia Madrasa Teachers are highly qualified experts in their field. Teaching the Quran and the comprehensive Sunnah of our Beloved Prophet ﷺ with Seerah, Duas, Worship, Spirituality, History of the Prophets and much more. All whilst developing a strong connection with and love of Allah ﷻ, His Prophet ﷺ and Islam.
They are friendly, empathetic and passionate about imparting their knowledge to our students. Lessons are stimulating and engaging, with teachers using a variety of methods. There are quizzes, interactive whiteboards, games, and group discussions. This has an immediate effect on the progress of students who have struggled in traditional madrasas. Students can interact via the chatbox and microphone.
Teachers monitor student interaction and respond to questions to the whole class or privately to individual queries. We aim to provide a high-achieving environment in which the students feel happy, valued and empowered to achieve high standards. Developing their Islamic knowledge, spirituality and character in a fun and engaging manner.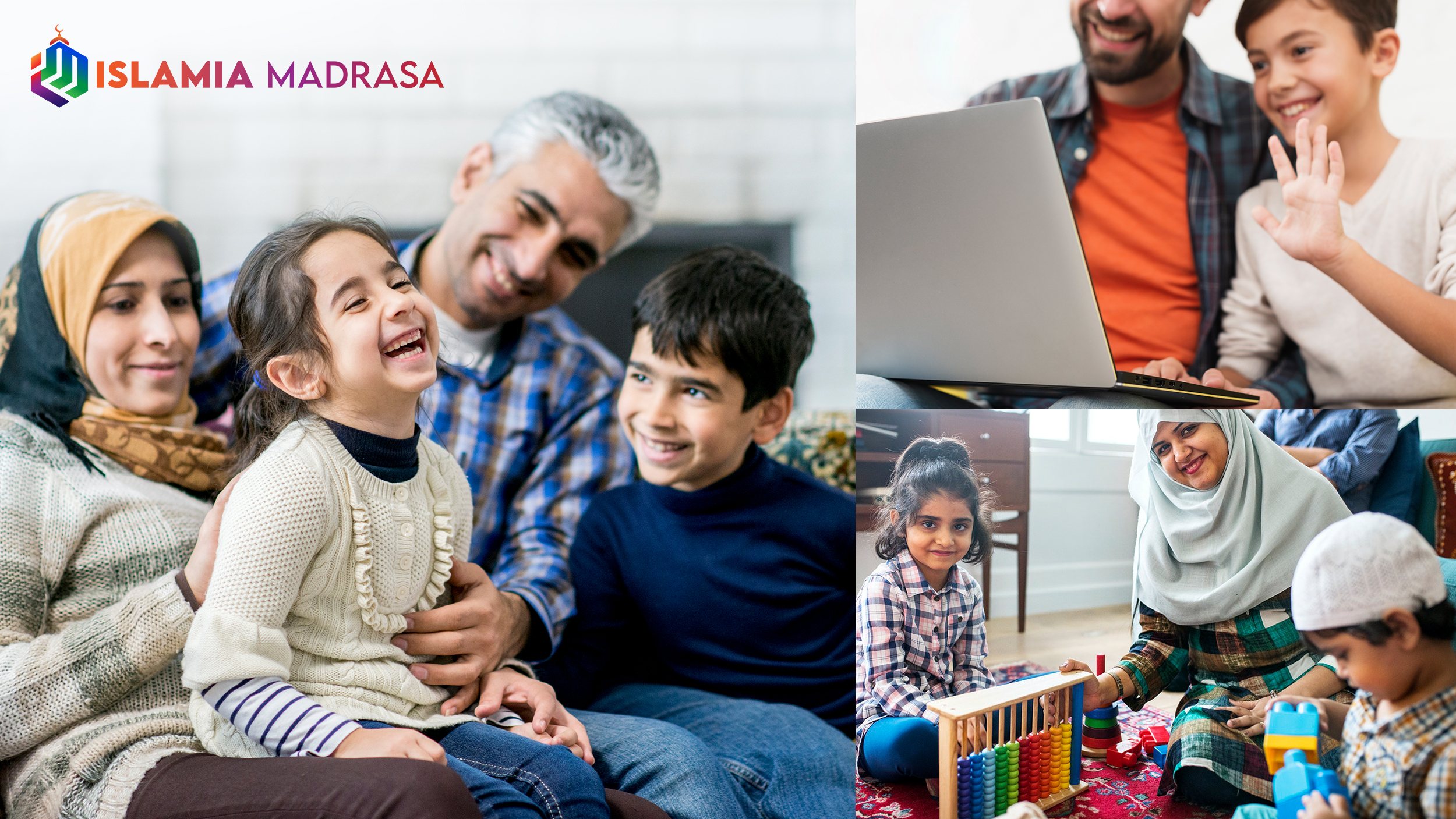 Stronger Bonds with Islam, Parents and Family.
The need to teach Quran and the basics of Islam is an obligation that we as parents have always been keen to fulfil in the hope of giving our children the best start in life. However, the way in which it has traditionally been taught has quite often left resentment and a dislike towards the Quran and Islamic teaching. This coupled with a lack of focus on developing good manners and mixing with bad company, can lead to behavioural issues and a toxic relationship at home.
At Islamia Madrasa, we focus on instilling a love for Allah and His Words that we are learning and developing the beautiful manners and character of the Messenger ﷺ, whose teachings we learn. With these lessons being taught in the comfort and safety of your own homes, this, in turn, will create a strong and In sha' Allah, lasting bond with Islam as well as a loving and respectful relationships at home with parents and families.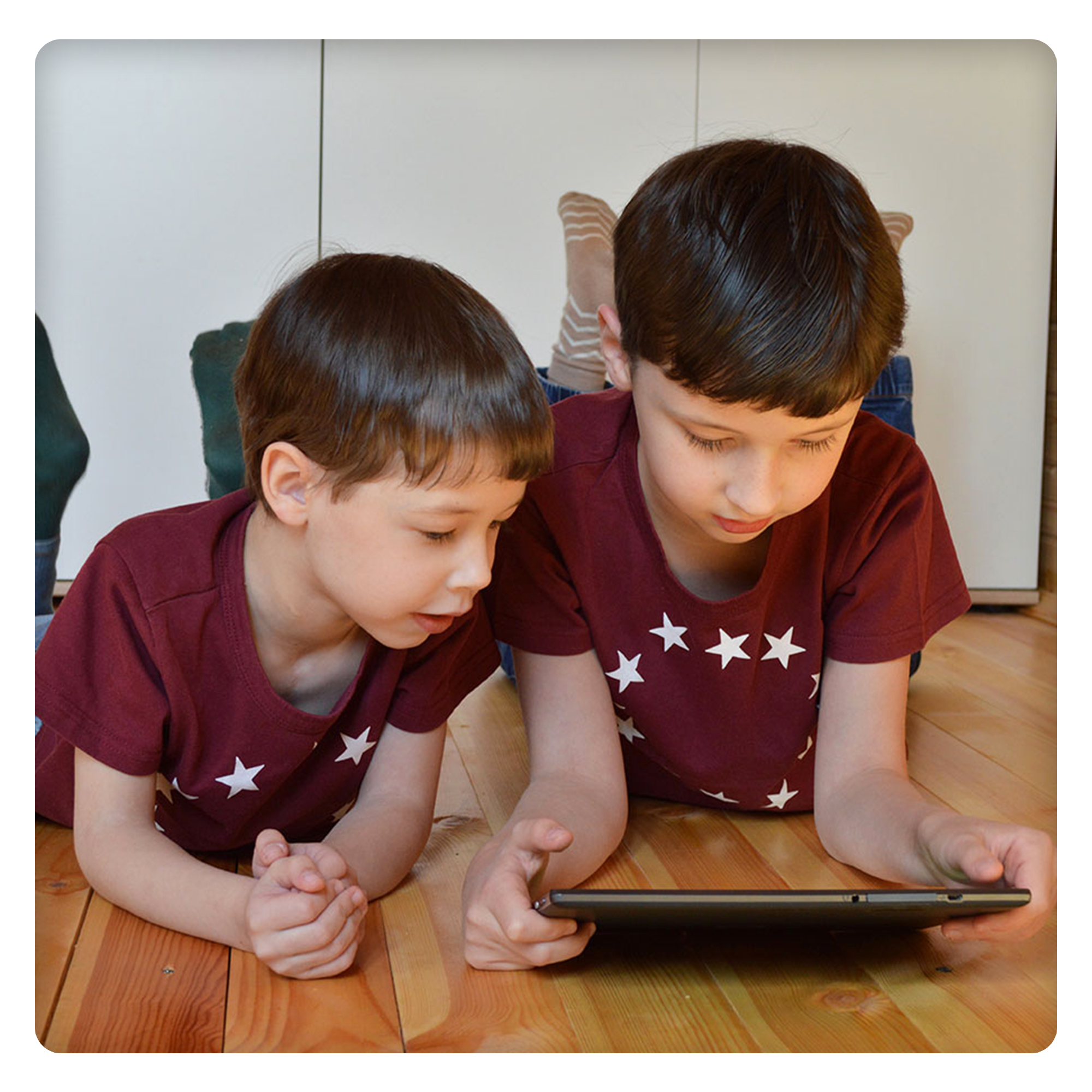 Fancy a lie-in on the weekend? Don't want the stress of forcing your children up and out of the house? Don't have the energy for those madrasa runs and frustration of being stuck in traffic? At Islamia Madrasa, students can study in the comfort of their familiar surroundings at home, reducing stress on parents and guardians, saving time and allowing more family time with the children!
Smaller Class Sizes. Personal Learning.
Islamia Madrasa allows for more personal student-teacher relationships, resulting in higher academic performance as well as increased happiness at madrasa. Teachers get to know their students well and are able to help them according to their own unique strengths and weaknesses.
Efficient learning. Safe environment.
At Islamia Madrasa your children can study in the safety of your own home, free from negative influences, distractions and bullying. With focussed and efficient learning in an engaged, fun and exciting manner; using interactive and modern methods, you can track your child's progress with peace of mind.